What is Cilajet Ceramic Coating
Ceramic Coating for cars is a liquid polymer that is applied by hand that chemically bonds with the vehicle's factory paint on a molecular level, creating a layer of protection and increasing shine. Due to this chemical bonding and creation of a new layer, the car's factory paint job remains untouched. As a result, Ceramic coating will essentially repel water stains, road grime, bird droppings, mineral deposits, dirt and other substances from reaching and harming the paint.  With a quick rinse, they'll simply slide right off.
Cilajet Fab offers the ultimate protection for the interior of your vehicle from permanent staining. Cilajet Fab is professionally applied to your vehicle's carpet, mats, and fabric seats to protect them from accidental coffee spills, oil spots, muddy shoes, pet stains, and more. It is non-hazardous, hypoallergenic, environmentally friendly, and 0% VOC (Volatile Organic Compound), making it safe for babies and pets.  Protect your interior today.  This is included at "No Charge" with your purchase of our Cilajet Ceramic Coating.
Cilajet Ceramic Coating Packages
Cilajet Ceramic Coating - Exterior
Small - $1195 | Medium - $1395 | Large - $1695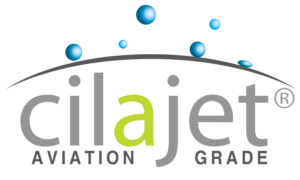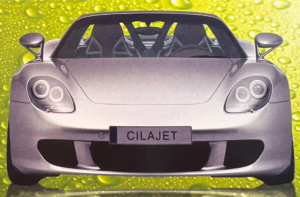 Protection of harmful UV rays
Protection of chemical stains
Protection of water spotting
Protects all types of scratches and swirl marks
Makes it easier to clean
Mirror like gloss
Increased resale value of your car
Ultimate Protection